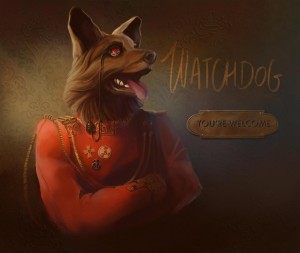 Do you remember Watchdog? I told you about this duo a few days ago. They were about to release their debut album, "You're Welcome".
Well, it has been released since yesterday. I listened to it on line via bandcamp, and it's a really great album. Especially for clarinet lovers! The various combinations of the instruments offer a lot of sound color possibilities. Lovely dreamy melodies, rhythmical ones or more frightening atmospheres reflect the complexity of our world.
It's a shame that there are only 6 tracks. I wish there were 6 more tracks to listen to! I guess I'll have to wait until the next album 😉
Here is the link to listen to the album or download it: Watchdog – You're Welcome
Here are the next concerts of Watchdog in France:
02/25 – Le Cassiton (Longchaumois – 39)
04/10 – Le Rex – (Toulouse – 31)
04/27 – Siman Jazz Club (Bordeaux – 33)
07/07 – Jazz à Vienne (Vienne – 38)
For more details, you can visit the Pince-Oreilles collective website.