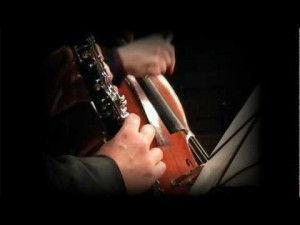 French composer Guillaume Connesson wrote his "Disco-Toccata" in one morning in 1994. This piece is written for clarinet and cello, and is influenced by disco music: strong beat and specific melodic formulas.
The amazing energy of the piece comes from the fast tempo, which gave Guillaume Connesson the idea of the baroque toccata.
You can find below an interview of Guillaume Connesson about this Disco-Toccata and a performance of the entire piece by clarinetist Florent Héau and cellist Jérôme Pernoo.