I just discovered Ismail Lumanovski a few days ago, through a video a friend of mine shared on facebook:
I was so enthusiast that I spent half a day searching all I could find about this fabulous clarinetist, yet pretty unknown here in France… Is he well known in the United States? Let me know by commenting below!
In the video above, he plays with the New York Gypsy All Stars, a quintet with Macedonian, Greek, Turkish, and American roots. Their music gave me such an energy that I ordered immediately their first album, Romantech (Traditional Crossroads).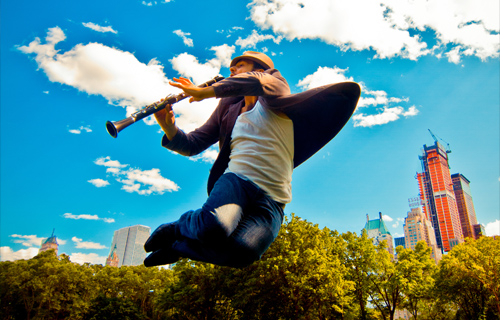 Ismail Lumanovski has another great project, the "Grneta ensemble", created with the clarinetist Vasko Dukovski. The pianist Alexandra Joan joined them later, all three graduated from the Juilliard School.
Here is some more balkanic inspired music, by the two clarinetists:
But the Grneta Ensemble plays some more classical music too, for example, "Adonai Ro'i", an excerpt from "Sea of Reeds" by the composer Gerald Cohen. This music is much more relaxing and classical inspired, such as the composer defines himself as influenced by Brahms, Bartok and Britten.
Learn more on his website: Ismail Lumanovski